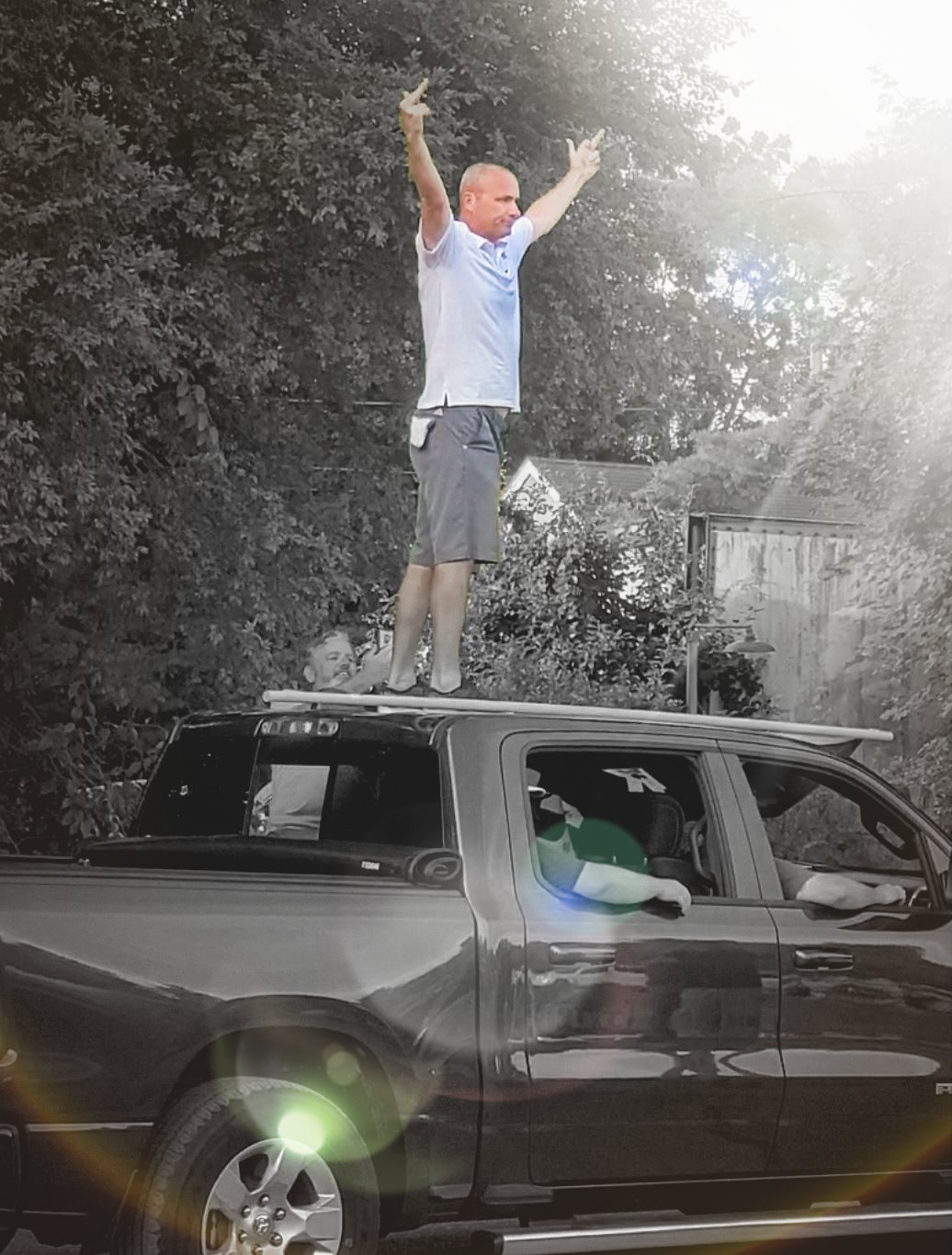 The Marlins just proved that Baseball is a truly team sport.
Best of luck as always to Kirk Minihane for once again bravely opening up about his ongoing and not at all suspiciously timed battle on two fronts against depression and other people getting attention. Thank you Kirk. You probably saved lives. And no doubt will again.
I hope the WNBA is happy their little national anthem disrespecting stunt killed Olivia de Havilland.
Boston Cannons, your 2020 MLL Champs.
If all the other MLB teams get a million COVIDs and the Sox don't, do the duckboats start inside Fenway or MGH?
Alls I'm asking is that for the wacky buddy comedy back-to-back movie poster is that John Dennis is the "can you believe this guy?" thumb jerk one and Fredgy Toucher is the palms up "whadda ya want from me?" fella. A man can dream.
This Kevin Pillar is going to confuse me. Like Heath Hembree.
Did you know that Jen Royle used to be on WEEI? Jen may excuse her courseness by claiming she's still talking like a sports broadcaster, but Mike Reiss has never told me to go fuck myself.
Dale Arnold gets $30 per Cameo message? That's three meatballs at Table! Or a tank of gas to get there and back. But not both.
I just pre-ordered Orioles: 3 Games to Glory.
Cakes are cooking for Lori Loughlin, Garth Snow, Dana White, and Elizabeth Berkley.
Hazy, hot, and humid out there. Probably a good idea to stay inside in a dark room and sit in a recliner while you scratch your arms.
Black Lives Matter hanging a banner at Fenway without winning the championship is very Indianapolis Colts. Quite frankly!
I don't want to say these Minifans are officially a cult, but I'd be careful if Kirk starts talking about catching a ride on that comet.
Tom Werner is more popular than Regis Philbin in this baseball town.
Man, that Robyn Hayward, amirite?
Who tossed more softly last week, the Red Sox pitching staff or Dave Portnoy in the Rose Garden?
Congrats to JBJ for winning the battle title this year.
Greg 'Big Boy Tuesdays' Bedard thinks he doesn't dance for the cameras?
Fred Toucher was so loaded on the air last week, I had to double check that I wasn't listening to an episode of @EntitledTown
Somebody should keep an eye Ben Volin and make sure he's not going to Nantucket and trying to cough on VIII RINGS.
How much would have Nomar loved playing in front of zero fans?
Blehhh! Kraken! Blehhhh!!
NESN running the same 5 annoying commercials between innings, a tradition unlike any other.
The #49ers have agreed to adjust the contract for RB Raheem Mostert following his stellar play to end last season, per @TesslerSports. With the relationship in a better place last week, the two sides moved quickly.
Jeter's Marlins, huh? I guess this proves Valtrex has no effect on Covid.
A lot has been made about the Newton v. Stidham quarterback competition, but keep your eye out for Dom Grady.
OK, I'll admit it: I'm happy for Josh Bard.
Hey there, burners, burnees, and burnouts, this week's Phrase that Pays is "Drop tears below."
I assume the Red Sox ownership group is now going have the Unity Ribbon from Opening Day cut into 2″ squares, available for purchase for $20.20!
Dale will be taking temperatures of ANYONE, and I mean anyone, attempting to enter WARRIOR Ice Arena!
Is it true those aren't real fans on the monster? Seem very lifelike to me.
I miss those MVP Sports radio ads.
If the WNBA turns out to be a front for domestic terrorism, then I'm done with that league.
Have they trotted out poor Chaim Bloom costumed in a dashiki yet? Hashtag BLM.
Dino's back?
Stop making things easier for those herped-up perverts, Nurx!
I guess Kirk wasn't clear about his feelings on hero worship. He hates it!
How come none of those eggheads at Harvard and MIT have figured out a way to keep trucks from getting tuna canned on Storrow Drive?
Lobster >>> Baloney.
Did anyone else know Fred's real last name was Toettcher? I guess we never really know our heroes.
Honk if you remember Joe & Andy.
When Jen Royle moves back to NYC, will Dale Arnold still drive there for takeout?
Where do I send my donation for the Verdugo Innocence Project?
My Julyteenth was uneventful.
Best bet for the weekend? A North End / Waterfront Neighborhood Council Meeting, ASH-LEE.
material from #the15, interviews, wire services, Facebook, my-journal.com, Tessler Sports, other writers, league and team sources, Twitter user @jimfoley, BSMW participant NASCL, and #the15 were used in this column.