I hope the recorded sound guys at Gillette Stadium remember the crowd doesn't ever get loud there.
Chelsea Handler may be a vacuous lush, but she wasn't maneuvered into defending the easily disprovable 'there are no Confederate flags in Maine! None whatsoever!' position.
'Don't get cocky, Boston fans; remember Yogi's law!' Aw, stuff a sock in it, Bob.
You what the world needs right now? More NFL power rankings!
If it didn't feel like a real season before, it surely doesn't now that Andy Biceps wont be with us the rest of the way.
Get well soon, Ted Wayman.
Fitzy definitely put the maloika on the Celtics. Wait, is that Irish or Greek?
Cakes are cooking for Joe Theismann, Leslie Thompson, Adam Sandler, and Emma de Caunes.
Stick tap to the most explosive gender reveal party ever!
Now can they let Brady trademark 'Tom Terrific'?
My official ranking are:
1. Auerbach
2. Wooden
3. Burke
…but Doris is climbing!
When do they announce who the officials are going to be for the Celtics/Raptors Game Six?
Fred in and Blind Mike out. Meh.
You have two kickers when you have 2 kickers.
Robert. Gordon. Dalbec.
Did all the ticket scalpers get arrested? What happened to those guys?
Blehhh! Derek Rivers feel good story! Blehhhh!!
Maybe the Lightning is just really good at scoring goals.
If you aren't suicidal, do you really deserve to be on any podcast?
Gamesmanship!
Welcome to Phase 3 Step 1 Somerville. Where ya been?
It's 'corps', you idiots.
Did John Dennis have Tommy John surgery on his liver? What's taking so long?
Trees are full of wood, and water.
If you watch Pete Blackburn play video games on Twitch you let the terrorists win.
Kudos to Plain Black Hat for introducing Beantown to an obscure program named Cobra Kai.
Chin up, Midshipmen. The Penobscot Expedition was a worse defeat.
Hope Solo wasn't elected into the National Soccer Hall of Fame? Outrageous! Also; we have a National Soccer Hall of Fame?
A girls' weekend in NYC and nobody invited DJ Bean? Smh.
Congrats to Proud Boy Steve Robinson on being the most sane person associated with the Kirk Minihane Podcast. I guess.
Stoolgreenie. That's it; that's the joke.
Every night I come home exhausted from trying to get along. I need some sentimental hygiene. Everybody's joining up to fight for the right to be wrong. I need some sentimental hygiene
Hey gang of ink-stained wretches, this week's Phrase that Pays is "Willie decked Clayborn."
So EA Sports has added Kaep to Madden21? Why not add Zolak, too?
How dumb was the Harvard Extension College admittee? She though Lou Brock was the mascot for Slippery Rock University.
Honk if you remember League specific MLB umpires.
If you're a New York Baseball Yankee fan trying to find the silver lining in these struggles, throw @MichaelParente a follow. Medicine for the soul.
There is nothing that gives you away as a poor more than asking for the WiFi password at a bar or restaurant.
Tawm picked Meghan as his new Quick Slants co-host. It's like he didn't even know Marisa is looking for work.
Von Miller couldn't bribe the MRI man?
Picture this; a third sports radio station featuring headliners Upton Bell and Ted Sarandis. Make this happen.
I don't know who needs to hear this, but Arrested Development stinks!
Best bet for the weekend: Huge Pats fanz everywhere will yell Fire Belichick within the first two series.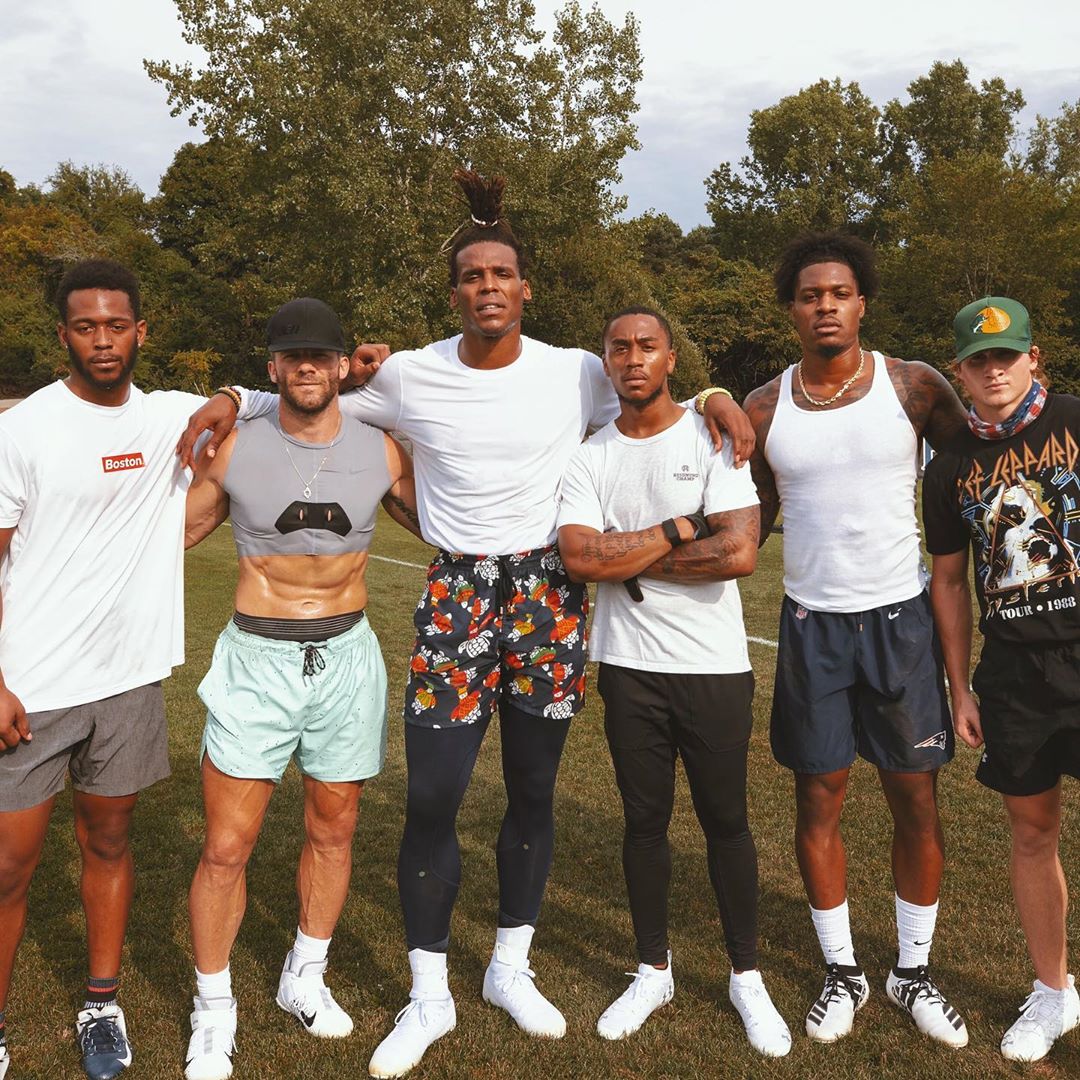 material from interviews, wire services, Twitter, Twitch, other writers, league and team sources, and #the15 were used in this column. And Chiggsy.