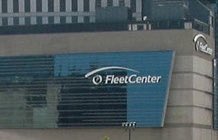 Dugie is upset Dugie can't film Dugie getting metaphorically shoved down our throats.
That fez was wearing Cam. Sorrey!
Congratulations to Kim Ng on being the first female GM in professional sports. Can Mina Kimes be far behind?
Tony Robbins should be able to fix AB before the next blowup.
BJBSJ is non partisan. All democrats, independents, and republicans are welcome.
The NBA Draft is tonight? Why wasn't I informed of this earlier? DARREN!
Bill the Coach is still trying to win football games because he's scared Bill the GM is gonna whiff on a low draft pick.
Cakes are cooking for Linda Evans, Tony Franklin, Kirk Hammett, and Lee Anne Ketcham.
It's also supposedly David Ortiz's birthday, but, you know, "Dominican Birth Certificate."
Anyone got any fleet jokes?
Quite the Masters, Dustin Johnson. Less time to get ready for the next one, though.
Have neckties gotten skinnier, or have I gotten wider? Both? Oh.
Happy trails, Theo Epstein. Next stop: Queens? Or Cooperstown?
Blehhh! Ernie Adams Weather Control Machine! Blehhhh!!!
These NHL Reverse Retro Jerseys have a real Malibu Stacy's New Hat energy to them.
Gord Hayward.
Hey gang, this week's Phrase that Pays is "He was turning his life around."
Nick Foles was the unwitting beneficiary of an unannounced beta test of an NFL rules change.
What's your guilty pleasure? Mine is flat plain seltzer!
I get all my NBA insider info from pasty gayball wrasslin' fans.
Do record stores sell records again? Pretty neat.
A game featuring Matt Nagy and Anthony Lynn coaching against each other would never end.
Looking out a dirty old window. Down below the cars in the city go rushing by. I sit here alone and I wonder why. Friday night and everyone's moving.
I can feel the heat but it's soothing, heading down. I search for the beat in this dirty town.
Trying to recognize people wearing masks out and about has let to some weird interior monologues, like "Is that Aunt Marge? No, it can't be; she's heavier. And dead."
Beating a Harbro using a trick play just hits different.
Are we in the trust tree? Okay, good. I really liked the 2010 version of The A-Team with Li Neeson, Brad Cooper & Jess Biel.
WARRIOR Ice Arena. That's it. That's the post.
What's next a new Baybank feature? Come on do better Twitter.
Too many chats!
When did I eat asparagus? What is going on?
Dave and Iron are in midseason form on their Entitled Town podcast. Which makes sense, actually.
Wow, that @bsp_13 sure is a smokeshow!
so the red sox held a press conference to re introduce and the owners would not be there…republicans say..bold move
No Wahlburgers grand opening in Springfield until April?
Honk if you remember the drought.
BJBSJ has voted unanimously not to certify Chard Finn's totally real New England's sports media poll after many, many voting irregularities were uncovered.
Dogs, bruh.
A Fisty/Lil Jerry buddy comedy: who says no?
Best bet for the weekend: Houston Texans being on the cusp of the brink of irrelevance.
material from interviews, wire services, Twitter, other writers, league and team sources, and #the15 were used in this column.